Playing free association with animal prints can bring to mind the jungle room at Graceland, Heather Locklear's sheets on Melrose Place or the fashion choices of Snooki from Jersey Shore. But what designers know is that animal prints can be so much more sophisticated than that. And designers sometimes use these patterns to add a touch of whimsy to an otherwise serious room. After all, even a serious room can use a little bit of Eartha Kitt to make it really purr.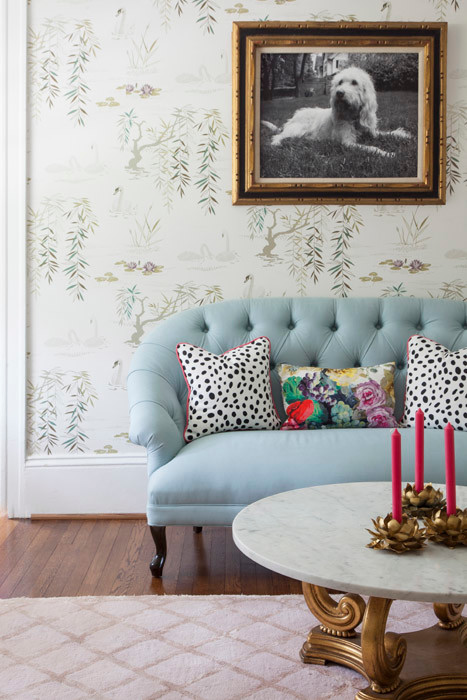 1. Make things playful. Dalmatian prints don't have to conjure up thoughts of Cruella de Vil. "The dalmatian print added an element of modern playfulness to this otherwise traditional room. We didn't want to take the space too seriously," says interior designer Naomi Stein of Design Manifest. "The pink piping on the edges really upped the fun factor."
2. Add a dash of eccentricity. The bold artwork and leopard print are standouts against this light, neutral backdrop.
3. Add pattern with ease. "I almost think of animal prints as a neutral," says interior designer Shirley Meisels. "They are usually tone on tone, monochromatic or black and white, so they are a safe way to mix and match. They are an easy way to add pattern that you can easily couple with other patterns and color."
More New Ways With Animal Prints
Fresh Take: 13 New Ways With Animal Prints