Are prefabricated homes, which are constructed at least partially offsite, really more eco-friendly than stick-built homes? How do costs compare? If you're wondering if a prefabricated home is right for you, or if you're just curious, these 10 need-to-know facts about prefabs will get you up to speed.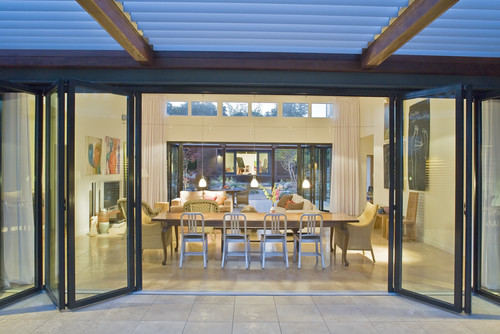 1. Prefabricated homes are not a new idea. Although they've been getting buzz in this decade, the truth is that prefab homes have been around in various forms since at least 1908, when Sears began selling kit houses. Shipped out to the homeowner by rail, the components of the home and plans were then used by local builders — or handy homeowners — to build the house onsite.
2. There are two types of prefabricated homes: flat pack and modular. Modular homes are built almost entirely in a factory and shipped complete with windows, doors and interior finishes in place. The modular pieces are then fitted onto a foundation at the building site. For a flat-pack home, all of the necessary pieces are prepared and shipped unassembled — think Ikea but for a house.
3. Prefab homes can be custom made. If you thought that going the prefabricated route meant sticking with a limited range of choices, think again. Depending on the firm, you can have much of the same control over design choices that you would get in a custom stick build. Blair Porteous of sagemodern says, "All of our homes are custom prefab, so our homes are designed to meet the client's program, and to take advantage of the existing site conditions, like views, trees and sun orientation."
4. Choosing a prefab home can relieve decision-making pressure. While flat-pack homes offer more flexibility than modular homes, "too much flexibility is not always a benefit," saysBruce Waltar, business manager at FabCab. "Homeowners can become overwhelmed by the amount of options available, so going prefab can help limit choices." Anyone who's lived through a remodel (or custom build) can attest to the fact that the sheer number of decisions you are required to make is enough to make even a normally unflappable person feel like throwing a tantrum.
More Things to Know About Prefab Homes
10 Things to Know About Prefab Homes