There's a briskness in the air. That means it's time to cozy up your home for the pets. Sure, the human household members are important, but we can't deny our furry housemates those same creature comforts we enjoy. Here are some ideas for getting your pets' hangouts and bedding ready for the cooler temperatures in ways that are attractive to humans.
Build them their own nook. Cutouts like this circular one make the pet part of the decor …
… or the reading experience.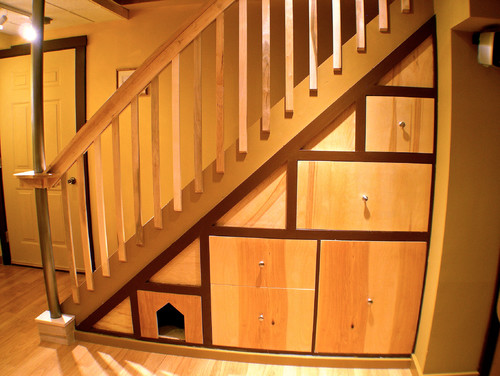 The oversize mouse hole in this basement is in fact the perfect size for an old house cat who prefers to keep out of the action upstairs.
Continue reading
Ways to Keep Pets Comfy-Cozy at Home