I'm not a morning person, so I'll take any help I can get for waking up early and feeling motivated to start my day. Bold red is an attention-getting hue, so it's a great color for those who need assistance getting revved up and energized. Keep in mind, though, that red has been shown to raise blood pressure slightly as well as increase stress and anxiety levels, so it's not a good color for those who need their bedroom to be a mellow sanctuary. Of course, deeper and darker reds that veer toward burgundy are less "hot" and therefore more soothing, so look for those if you prefer a more calming effect in your bedroom.
For those of you ready to go red, check out these eight bold red bedrooms from around Houzz, along with a few tips for working with the hue in your own bedroom.
I love a strong accent wall color, especially when it's picked up elsewhere in the room via textiles, furnishings and decorative accessories. This deep red is gorgeous set against the rich wood details, and the white wall helps lighten it all up.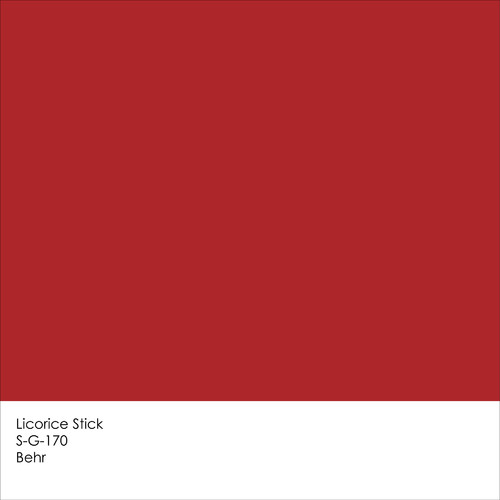 Get a similar look with Licorice Stick from Behr.
If a solid red wall is too intense for you, try breaking it up with plenty of white. This is a fantastic and affordable way to get a one-of-a-kind look in your bedroom, with just masking tape and paint.
Continue reading
Dreaming in Color: 8 Ravishing Red Bedrooms