As the kids settle back in at school, they return to doing homework. Turn the dreaded chore into a more fun and fulfilling experience by giving them the space and tools they need to succeed.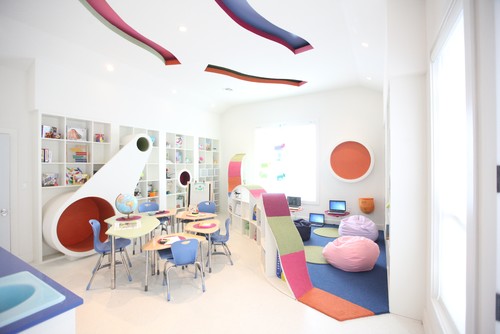 Inspire learning with an inspirational environment. This room was built by Bayless Custom Homes as a homeschool classroom. Vibrant cutouts in the ceiling, a red reading nook and multihued carpeting on the floor and bookcases give the space a whimsical feel that makes it fun to be in.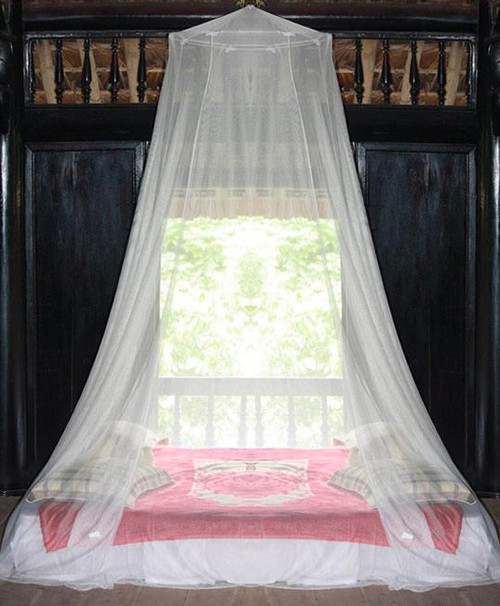 Travel Mosquito Net, Round – $51.85 »
Use unconventional materials for liveliness. Don't want to add an entire classroom to your home? Cordon off a corner of a bedroom with a mosquito net. Furnish the dedicated study nook with a colorful bookcase, a desk, bright carpet squares and pillows.
Drape the net with ribbons and holiday lights for a mood-lifting atmosphere that's easy on the wallet.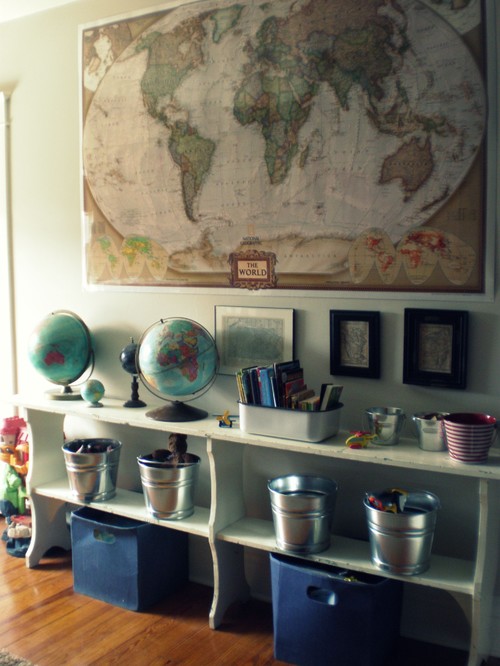 Have enough supplies to go around. Want to see a good round of sibling rivalry as the children sit down to do their homework? Didn't think so.
Prevent a family feud by making sure each child has his or her own study supplies. In the home shown here, each child is furnished with a globe, pencil bucket and basket.
Provide tools of the trade. A room fitted with a chalkboard can be a studious space as well as an artistic one. A wall-size board like this one allows older students to stand up and work out long-division math problems, then stand back to observe the results. Younger students can post and enjoy art projects.
Generous shelves on either side of the board are filled with baskets here. You can fill your own baskets with study supplies and fun rewards for when homework is done.
Bulletin boards keep students on task. An oversize board, such as this one, can be turned into a monthly calendar with twine or ribbon separating the days. Assignments, after-school practices and performances can't go unnoticed when posted on a board this size.
Continue reading
Create a Study Space the Kids Will Love