Previously in this series about dining room color, we discussed dining room color in terms of one dominant hue in the space. Let's step it up, color-wise, for the finale, and focus on multihued dining spaces.
This may seem like advanced color selection to some; it can be tricky to integrate multiple bold colors in a space and not have it resemble a game board. The key is to pick colors that harmonize with one another, and to use brighter hues sparingly. Mix in some light neutrals or lots of natural light, and you'll have a stunning space for sharing meals with family and friends.
Here are some of my favorite colorful dining spaces on Houzz, along with suggested palettes for you to try in your own dining room.
1. Fresh greens and yellows. This fetching palette looks colorful but has a nice softness. Sunny yellow is a happy color that brings warm summer days to mind. Add some spring greens for a harmonious vibe, as yellow and green are adjacent on the color wheel.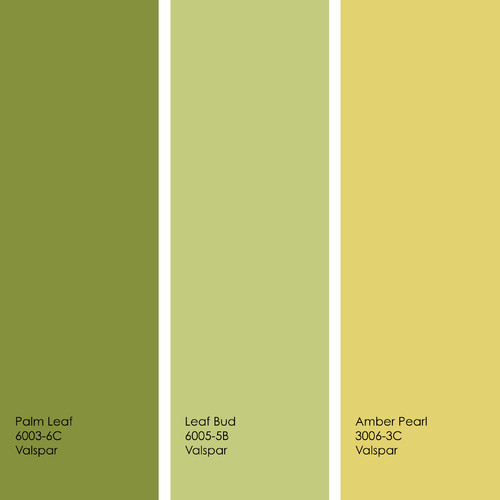 Example palette: From left to right, all from Valspar: Palm Leaf, Leaf Bud and Amber Pearl.
2. Cool blues and grays. This elegant dining room shimmers in shades of deep blue and gray. Generally, a darker hue on the ceiling will visually lower it, but cooler colors also have a tendency to make a wall or ceiling recede. I think this dark sapphire color makes the room feel more intimate and evokes the feeling of dining al fresco at night.
A great trick for getting light to bounce throughout a dining room, which adds sparkle, is to give the walls a semigloss or high-gloss finish. Just be aware that the glossier the paint sheen, the more you will notice the texture — and any flaws — on your walls and ceilings.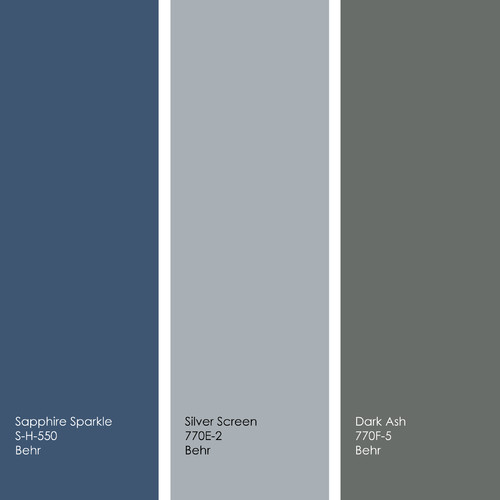 Example palette: From left to right, all from Behr: Sapphire Sparkle, Silver Screen and Dark Ash.
Continue reading
Color Feast: 6 Deliciously Uncommon Dining Room Color Combos