There's not much to Williamsport, Tennessee, in terms of restaurants, live music or storefronts. That's all in Nashville, about an hour's drive away. But what Williamsport lacks in nightlife, it more than makes up for in sheer beauty. Rolling hills, grassy farmlands and 19th-century houses dot the sweeping landscape.
It's here that a homemaker and a top music business executive chose to grab a scenic piece of countryside as a weekend getaway. They found a farmhouse from the late 1800s on about 750 acres that were strewn with several dilapidated barns and outbuildings, and fell in love with the idea of restoring the farmhouse to its original state.
With the help of HS2 Architecture, they spent more than two years painstakingly tearing down the old poplar barns and reclaiming every piece of wood to return the house to what it once was. Meanwhile, a new addition supports the crowds: three kids, grandchildren and friends and colleagues in the music business who come for weekend parties.
BEFORE: The shutters, siding, fencing and landscaping had fallen by the wayside.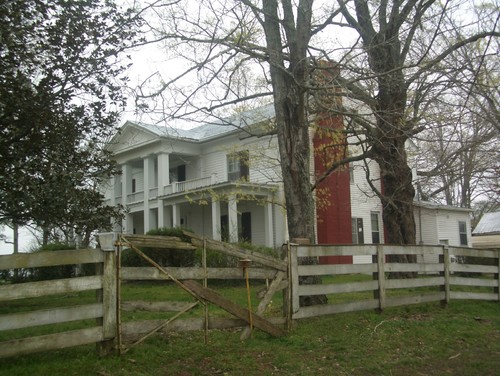 Houzz at a Glance
Who lives here: This is a weekend retreat for a family with three 3 kids — ages 16, 19 and 21
Location: Williamsport, Tennessee
Size: 14,000 square feet (1,300 square meters); 5 bedrooms, 4½ bathrooms, including a guesthouse with 2 bedrooms, 2 bathrooms
AFTER: The exterior was cleaned up and repainted, and new siding was added as needed. The shutters, original to the home, were removed, restored and put back on, as was the original front door. "Everything was taken off and put back on," says architect Jane Sachs, the lead partner on the project. "The idea was always to restore and bring back the original house; anything added would be a surprise as you go beside it or behind it. Everyone went to all kinds of lengths to preserve as much as we could," Sachs says.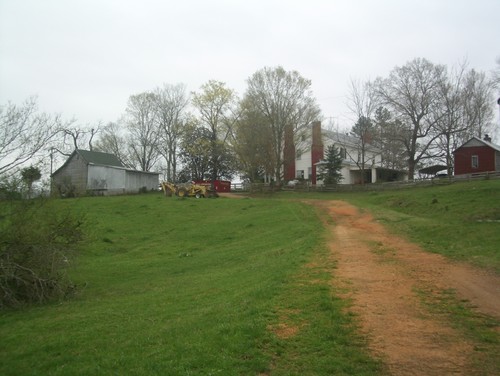 BEFORE: Most of the surrounding farmland was rather underdeveloped, and the barns were mostly falling apart.
See this Expansive Tennessee Farmhouse on 750 Acres
We Can Dream: An Expansive Tennessee Farmhouse on 750 Acres